Vegan

Trend
AND NIGAY CARAMELS
Some data shows a massive increase in the number of searches for veganism in 2020, up to 47% from year to year. Veganism is now almost twice as popular as it was just five years ago, and doesn't show any sign of slowing down. [source: Chefspencil]
In order to support you with this booming market, at Nigay, we offer a wide range of vegan caramels.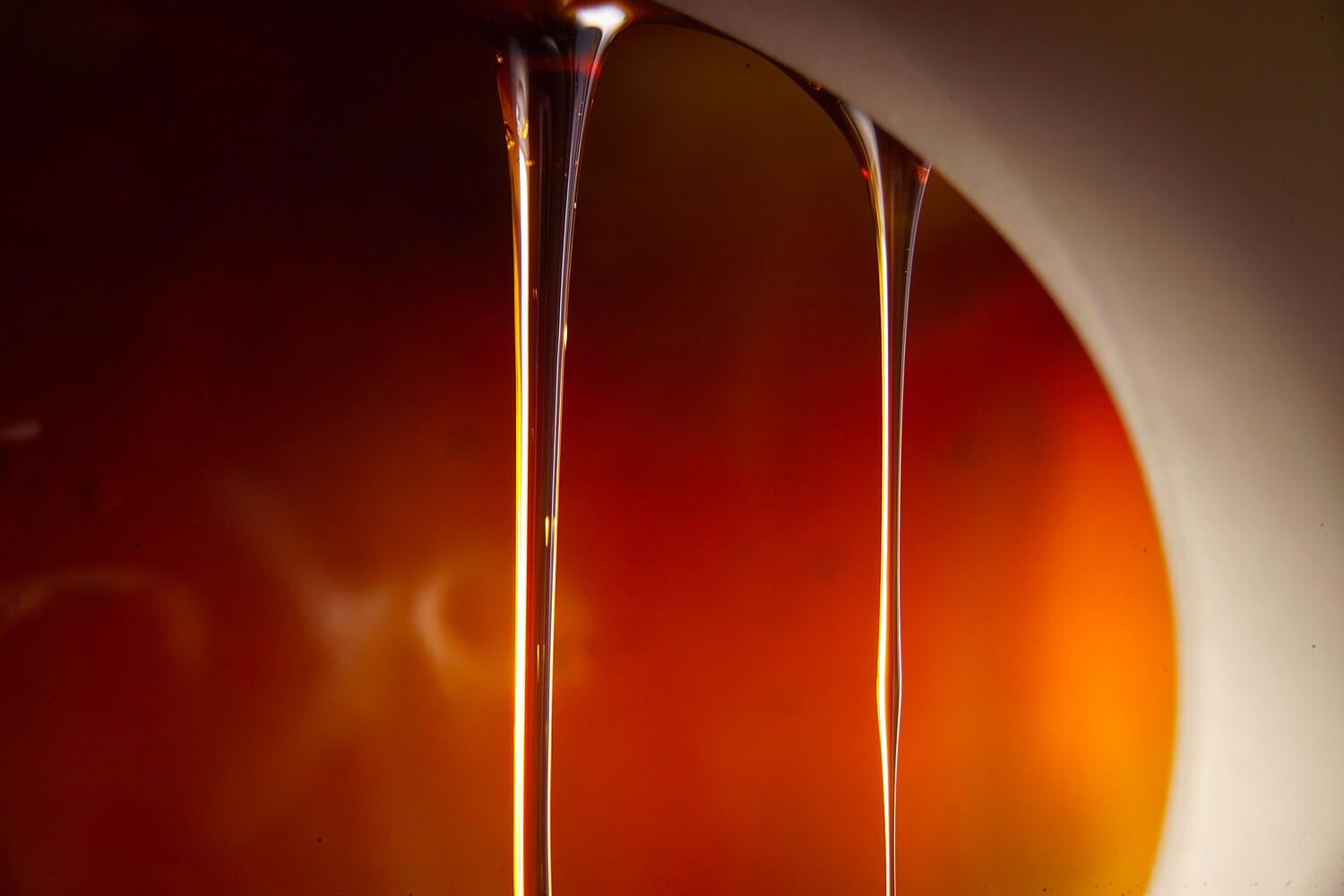 AROMATIC CARAMELS
Due to their composition (sugar only), all our aromatic caramels are vegan.
These caramels are used to give a natural taste.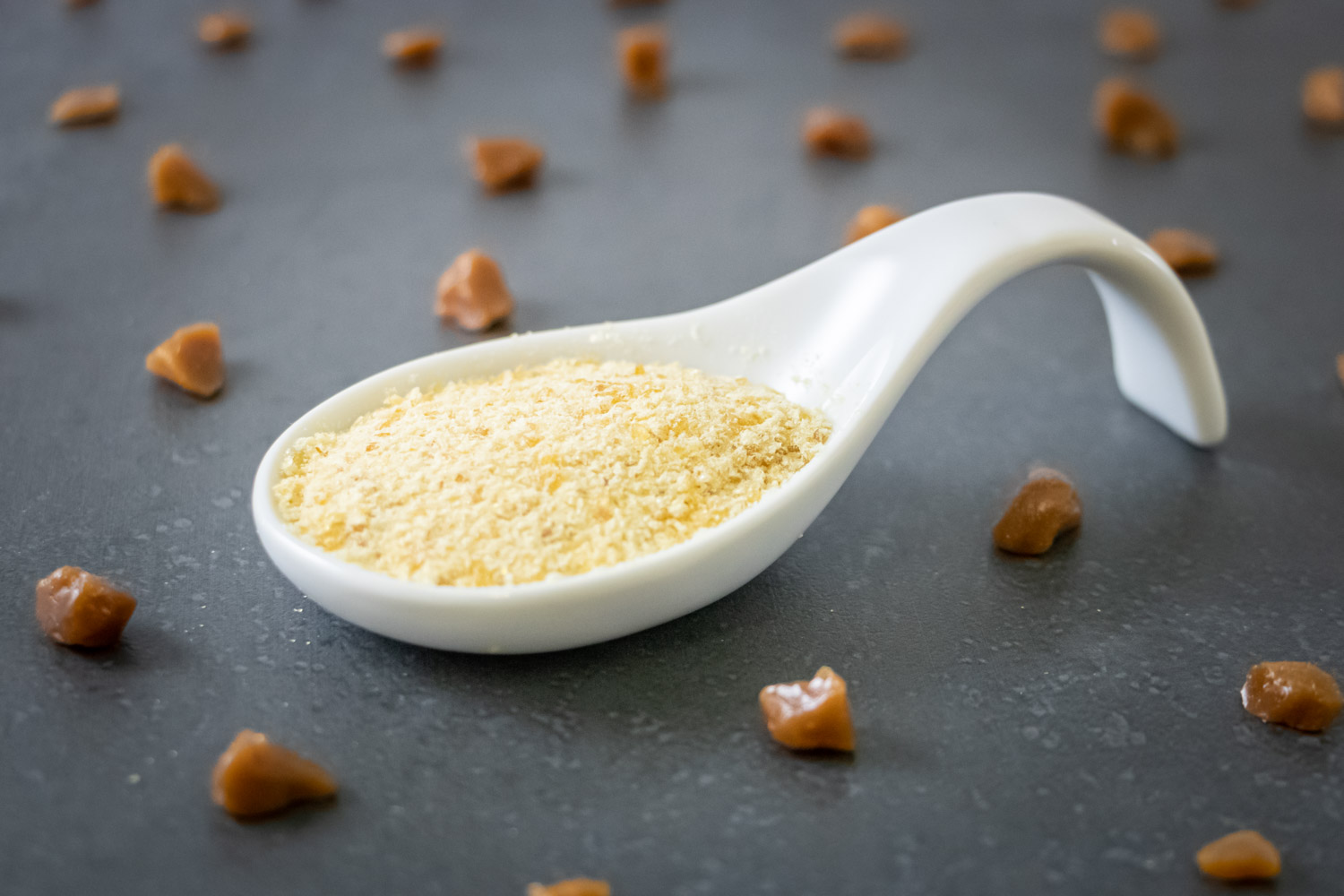 VEGAN POWDER
We have created an unique vegan salted caramel powder.
This blond caramel is produced from sugar, glucose syrup and salt only.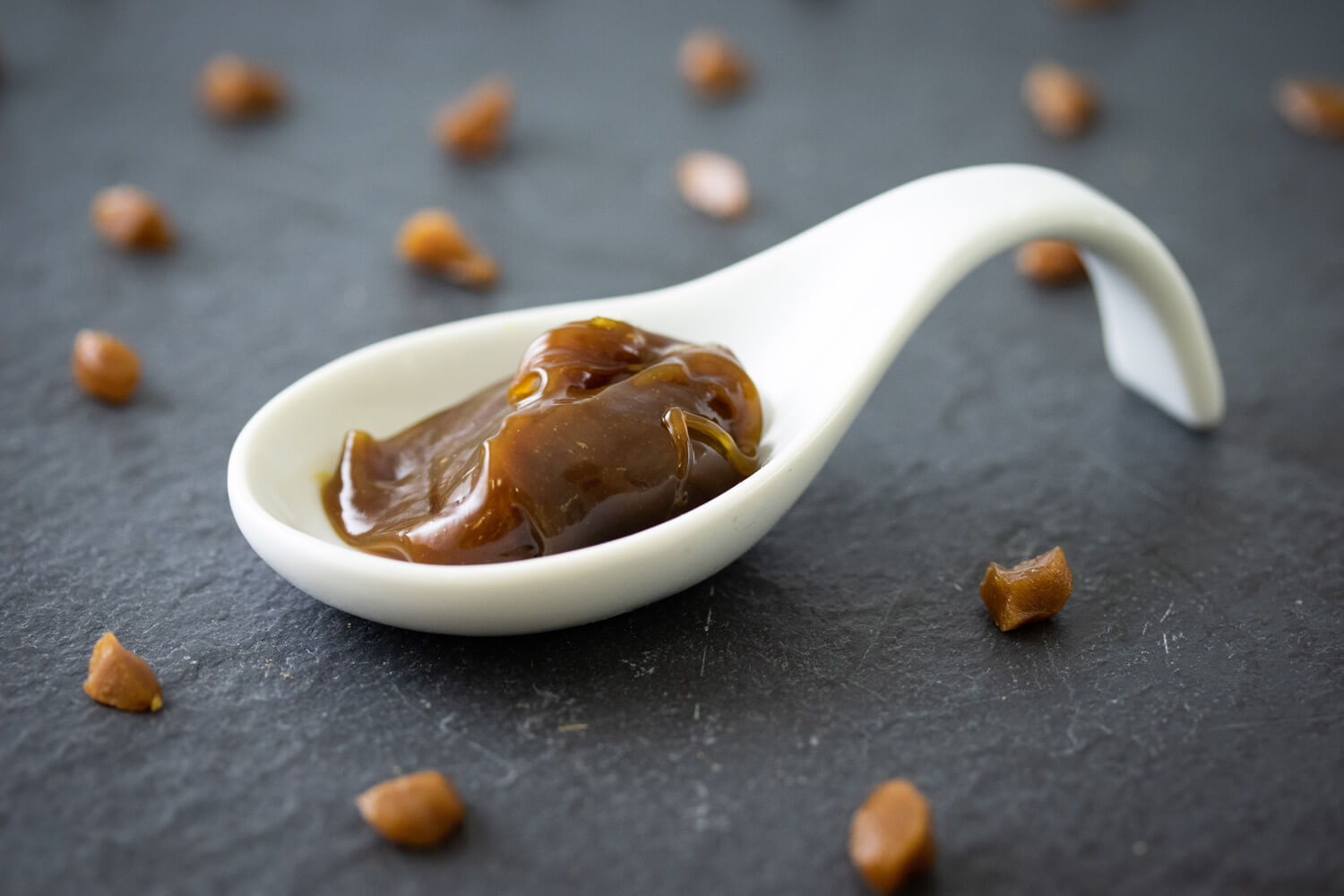 VEGAN CARAMEL FILLING WITH COCONUT MILK
Made from coconut and fruit fibers, this caramel is also soy, palm and lactose free.
It's a masterpiece in our vegan range, it provides smoothness and delicacy to your creations.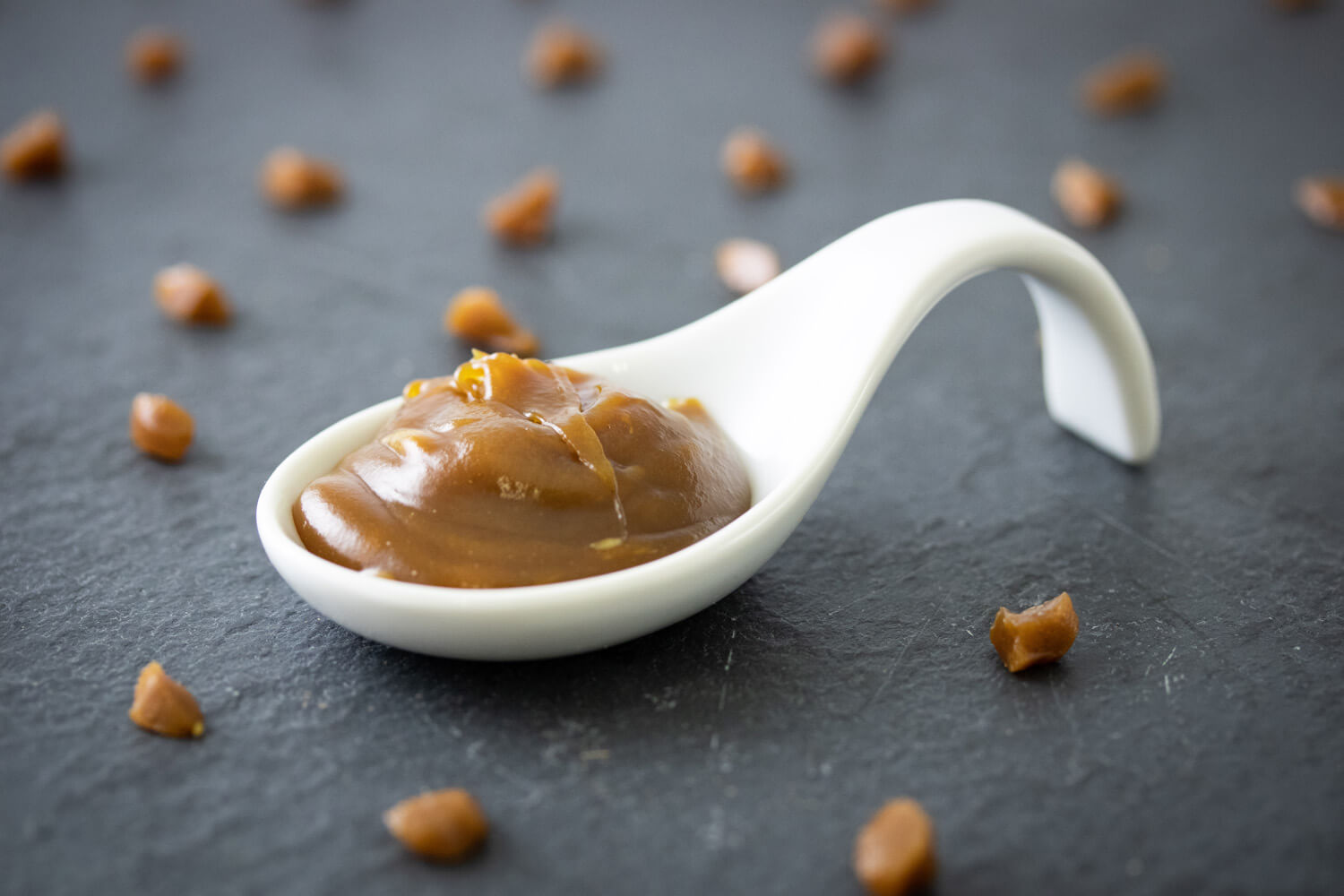 VEGAN SAUCE WITH COCONUT MILK
Made from coconut milk, our caramel sauce is lactose, soy and palm oil free.
This caramel is versatile and can be used as a layer, into the mass or as ripple.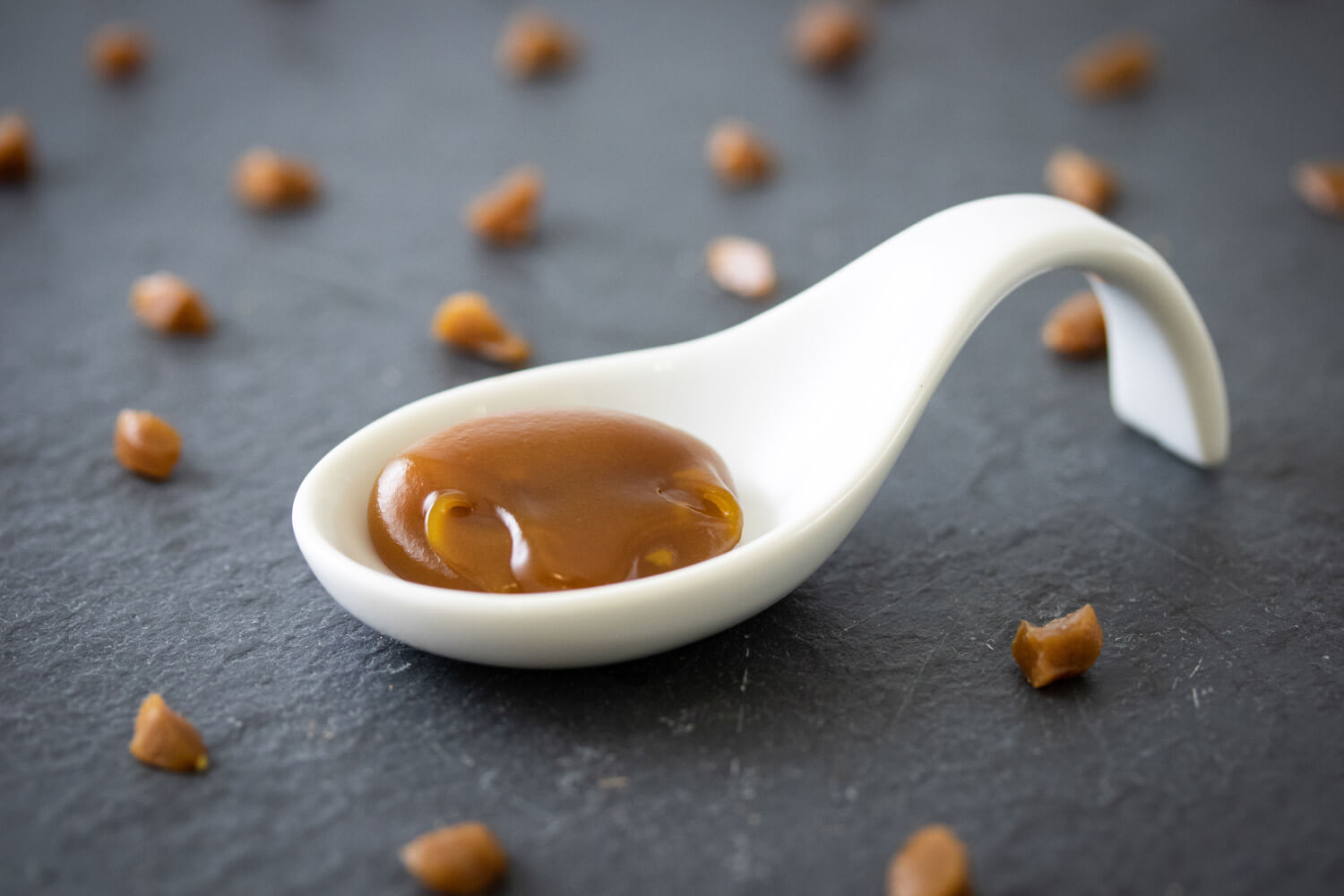 VEGAN FRUITY SAUCE (MANGO-COCONUT)
The new mango-coconut caramel is a delight with an exotic tasting profile.
Made from coconut milk and mango puree, this caramel filling is lactose-free, soy-free, palm oil-free!