Bringing caramelized and golden notes to your dairy products
With an ever-growing range of tastes, colours & textures, Nigay caramels offer intense sensory experiences. Discover our thickened aromatic caramels range for dairy desserts!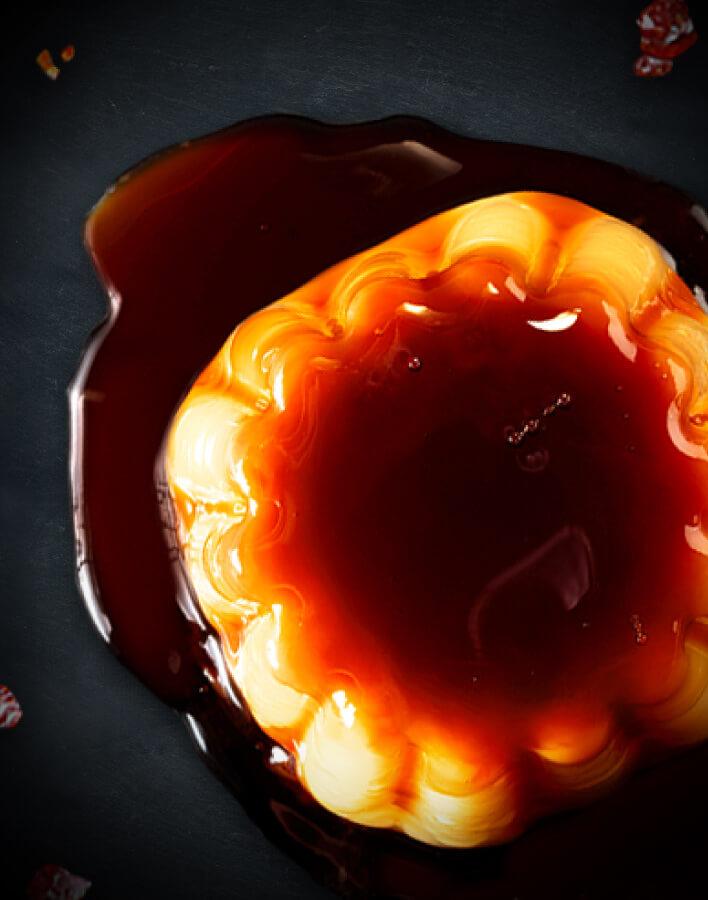 Thickened aromatic caramels

Made with sugars and water and permitted food-thickeners.
Thickened caramels are used for layers and toppings in dairy dessert applications where they enhance visual appeal. Thickeners help maintain the segregation between the caramel layer and the dessert by preventing the migration of whey from the dairy component into the caramel and the diffusion of colour, aroma and sugars from the caramel into the dairy component. Thickeners also improve mouthfeel and pourability.
Caramel pieces

Caramel pieces sprinkled on top of a dairy dessert ("crème brûlée", floating island...) provide a crunchy effect, visual appeal and melt in the mouth to give a sweet caramel flavour burst.

Wide taste spectrum: caramelized sugars, butter, salted butter, cream...
A range of controlled particle sizes: from 0.5 mm to 8 mm