Bringing caramel crunch, taste & colour to ice creams
With an ever-growing range of tastes, colours & textures, Nigay caramels offer intense sensory experiences. Discover our range of coated caramel pieces which keep theire crispness!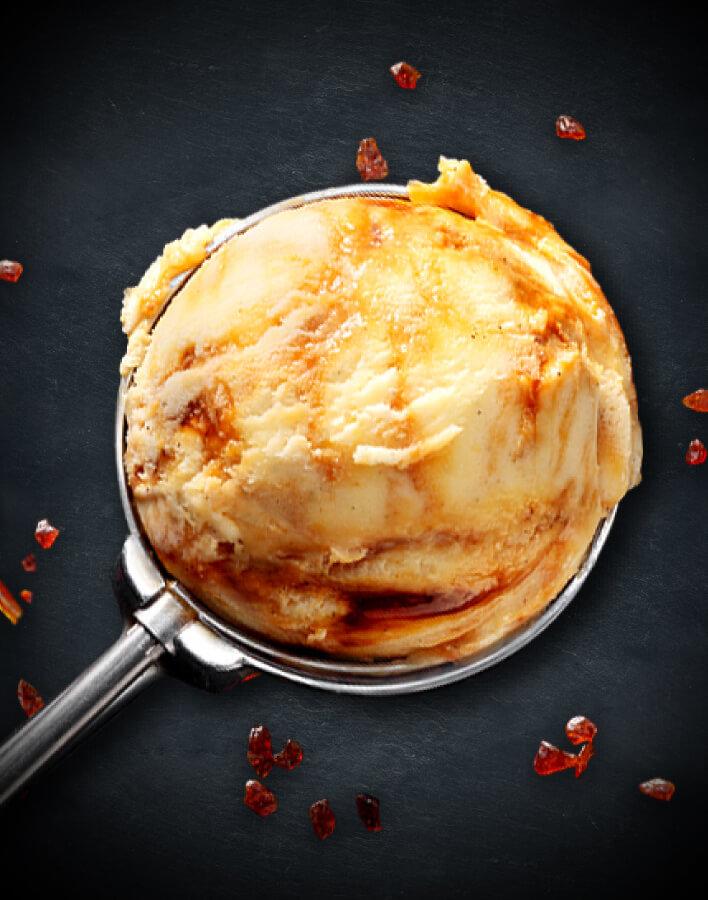 Aromatic caramels

For blending into the ice cream mix to enhance taste. They can also be used as ripples.
Caramel colours & burnt sugars


Caramel colours are used for colouring caramel, coffee, vanilla, chesnut, rum and raisins ice creams
Burnt sugars bring both colour and taste

Clean labelling

: "Caramel" if they bring taste to the finished product (for more information, refer to EUTECA decision-tree)
Caramel fillings

Speciality grades for creating ice cream ripples, caramel centers and toppings
Wide taste spectrum: salted butter caramel, butterscotch, toffee, milk caramel, creamy caramel, dulce de leche, "crème brûlée"…
Caramel pieces

Caramel pieces provide a crunchy effect, visual appeal and melt in the mouth to give a sweet caramel flavour burst
Topping (surface decoration)

Speciality grades are coated with cocoa butter to protect them from moisture (to be used in the mass)